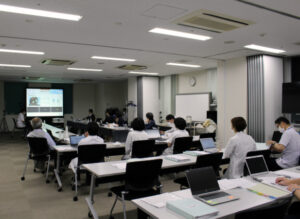 Hakata Clinic IRB
LOCATION
SOUSEIKAI Hakata Clinic (Fukuoka)
*Sponsors can also attend the IRB via web conference services. All studies conducted at SOUSEIKAI sites can be reviewed at our IRB.
DATE
Every 3rd Thursday.
SUBMISSION
10 days prior to the desired IRB Date. If submitted electronically, 7 days prior to each IRB.
*For our current IRB schedule, please see below.
RECEIPT OF RESULTS
Next Business Day.
IRB BOARD MEMBERS
Members include (male and female) physicians, legal attorneys, interpreters, business personnel, and academics.
Summary
Name
Hakata Clinic Institutional Review Board
Address
Random Square 5 – 7F
6-18, Tenyamachi, Hakata-ku
Fukuoka 812-0025, Japan
Tel: +81-92-283-7701 Fax: +81-92-271-3010
Meeting Place
Random Square 4F, 6-18, Tenyamachi, Hakata-ku
Fukuoka 812-0025 Japan
(Sponsors can participate in IRB via TV conference from Sumida Hospital in Tokyo)
Schedule 2023
| | |
| --- | --- |
| January | 19th |
| February | 9th |
| March | 2nd, 24th |
| April | 13th |
| May | 11th |
| June | 1st, 22nd |
| July | 13th |
| August | 3rd, 31st |
| September | 21st |
| October | 12th |
| November | 9th, 30th |
| December | 21st |
GCP Inspections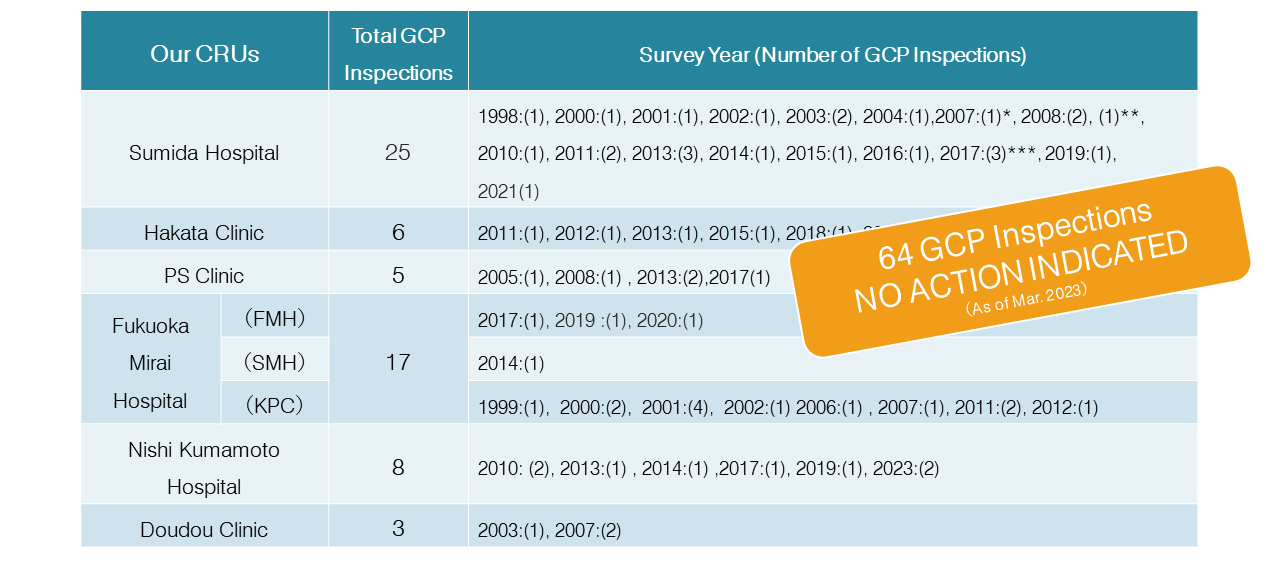 FMH:Fukuoka Mirai Hospital
SMH : Sugioka Memorial Hospital
KPC : Kyushu Clinical Pharmacology Research Center
*MFDS : Ministry of Food and Drug Safety
**US FDA : US Food and Drug Administration
***MFDS and USFDA